OVER 10,500 HAPPY CUSTOMERS
OVER 10,500 HAPPY CUSTOMERS
I recently purchased a necklace from IceOnHer, and it's everything I could have hoped for! The sparkle is just incredible—it seriously looks high-end. I wore it to a dinner party last week, and I was showered with compliments. The best part? It's affordable. It feels so good to find costume jewelry that doesn't break the bank but still adds that luxurious touch to any outfit. I'm definitely coming back to shop again!
I ordered a bulk set of bridesmaid bracelets from IceOnHer, and WOW, they outdid themselves! Each piece was consistently gorgeous, and the quality was uniform across all items. My bridesmaids loved them, and they looked stunning in the wedding photos. The jewelry added that 'ice' effect without overshadowing the girls' dresses. Thank you, IceOnHer, for making my special day even more glamorous!
I'm head over heels in love with the pieces from IceOnHer! Every time I wear one of their jewelry pieces, I get endless compliments. They strike the perfect balance between affordability and looking absolutely luxurious. Highly recommend for anyone who wants to add a touch of sparkle without breaking the bank!
Just received my order from IceOnHer, and I'm quite pleased with the quality. The pieces look even better in person, and you can tell they're crafted with care. Lost one star because the shipping took a bit longer than I expected, but the products are worth the wait.
IceOnHer has become my go-to brand for all my accessory needs. From elegant evenings to casual days out, they have something for every occasion. Their designs are trendy yet timeless, and the quality surpasses the price point. Five stars all the way!
Never have I been more satisfied with costume jewelry. IceOnHer truly understands the modern woman's need for chic, high-quality pieces without the hefty price tag. Every piece I've purchased so far has been a stunner, and I can't wait to see their future collections. Keep shining!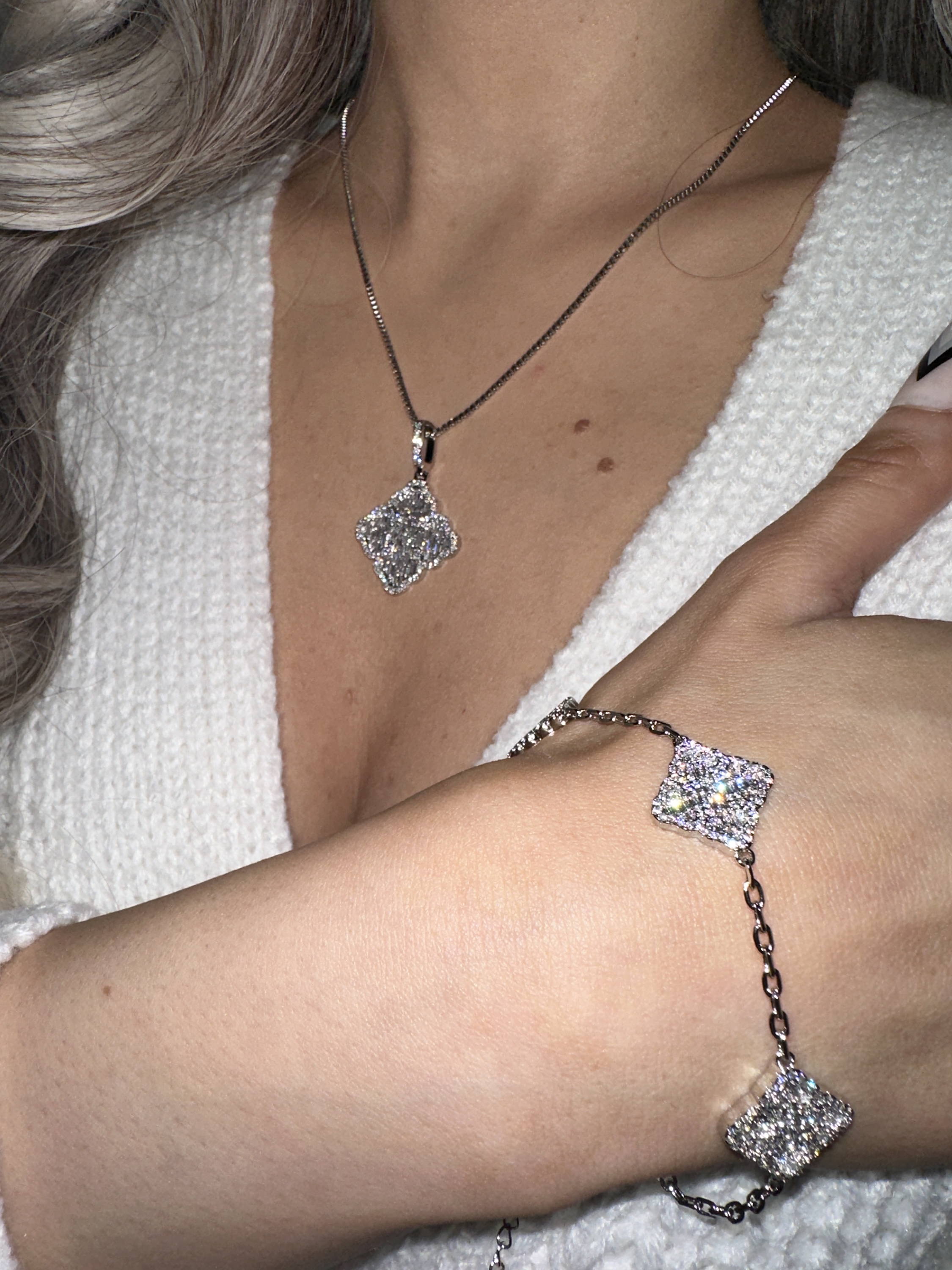 Welcome to IceOnHer - where your sparkle is our command! Founded by the visionary duo, Kenneth and Kristina, in 2019, we're not just a jewelry brand; we're a community. We believe luxury should be accessible to everyone, no matter your budget. That's why we craft high-quality pieces inspired by YOU. Here, our creations are for the people, by the people, turning your ideas into shimmering realities. Plus, dive into the excitement with our epic challenges, competitions, and more, where your creativity wins! Ready to shine? Join the IceOnHer family.